It seems that the UK has woken up to the requirement to plant trees and I'm overjoyed to see so many initiatives springing up. To be honest, tree planting has been quite a lonely pursuit over the last 22 years, but now it seems everyone can get involved with what is arguably the best method of carbon off-setting that we have. And our clients can get involved too, if you work with Skylark, we'll be planting a tree in your name.
So where do they get planted?  Well, when we moved to Bristol in 1997, we bought a house with a 1 acre field just south of Bristol where we could start our tree planting project.  As an eco-warrior I knew we had to do what we could, I have been aware of the climate crisis for a long time and even made my first film on the subject for Discovery Channel in 1990!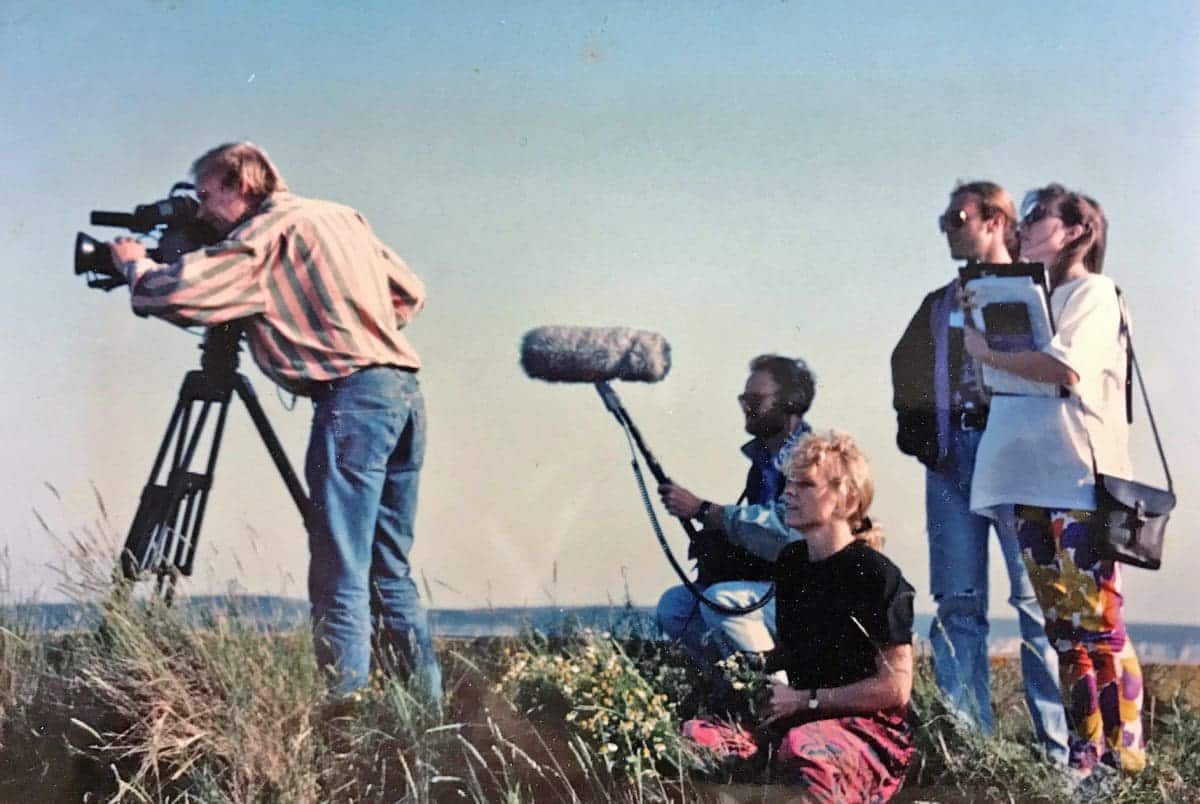 So far we've planted over 500 trees creating 2 woodlands that include oak, ash, rowan and holly, mostly indigenous UK species. What's been amazing is how tall they've grown. We've create a viable ecosystems with 20 metre high trees in just a couple of decades. I know all about how therapeutic it is to walk under the trees in a woodland, and when we were filming at Westonbirt Arboretum recently, we found out all about forest bathing as part of its well-being programme.
The effect of our woodland spreads way beyond our patch. It's had a dramatic effect on wildlife, enhancing biodiversity. We now have a pair of hares living in the garden, flocks of long-tailed tits and goldfinch, field fare and yellow hammer, several species of bats all avoiding regular visits from sparrow hawk. There's also a proliferation of woodland butterflies, moths and beetles. Not only that, but our trees will be cleaning the air and increasing oxygen levels across Bristol. And of course the trees' roots help to stabilize soil which prevents flooding.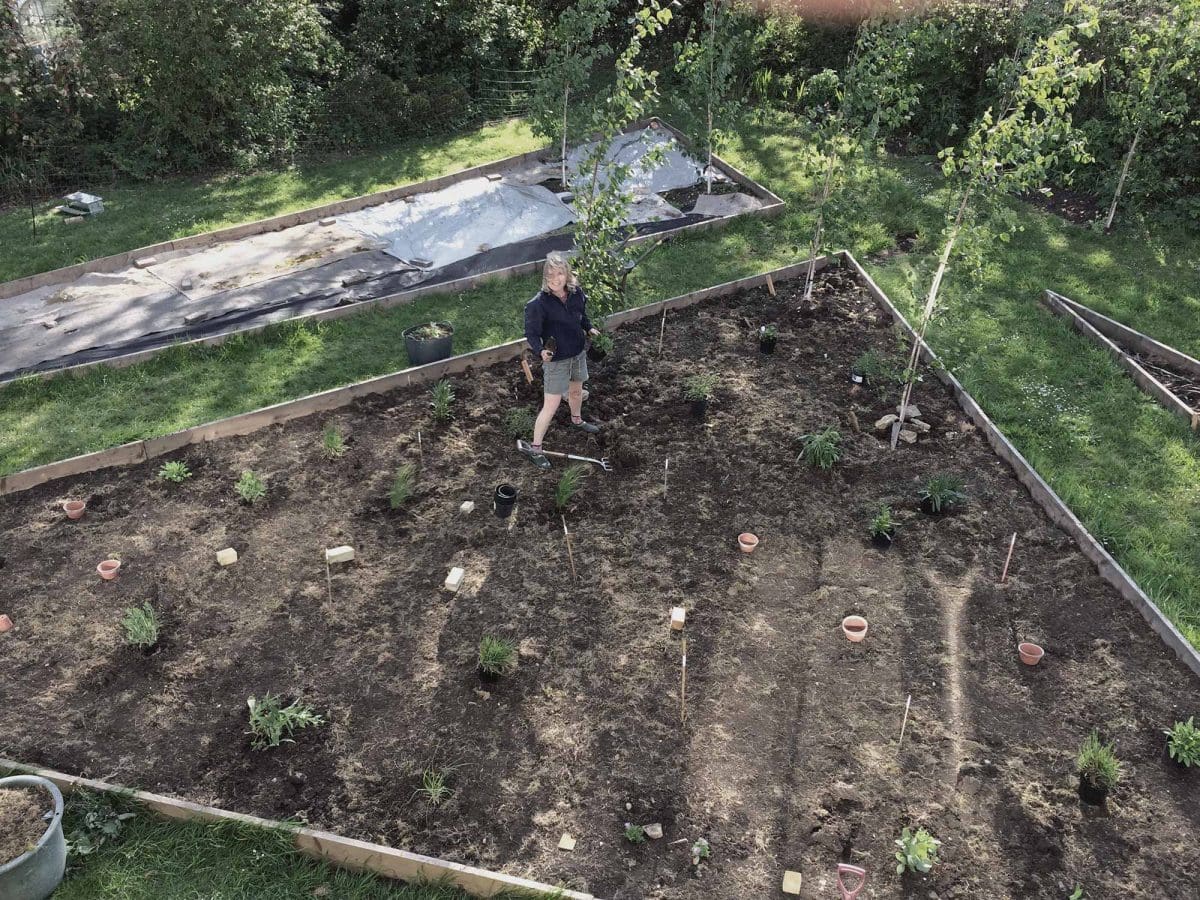 So if you've got a space to planting trees, what species should you pick? Well this year we've moved into Forest Gardening.
FOREST GARDENS
This means that you plant trees that have a crop; this could be fruits, nuts, edible leaves, medicinal products, basket materials or fuel wood. Forest gardens have been used for millennia in tropical regions and it seems right that we should be taking a 'leaf out of their book' and making better use of our vertical space, improving soil conditions, adding to the diversity of wildlife and growing new crops all at the same time. The best thing about them? There's an option for any space – whether it's a balcony, school playgrounds or an allotment.
Some the species we've planted include:
I recommend Woodland Trust's handy guide to planting trees here and Spiralseed's guide to mapping out your forest garden here.
LACKING SPACE?
There are plenty of local initiatives you can support:
For companies in Bristol, join Replant Bristol's One Tree Per Employee scheme, launched by the Forest of Avon Trust
Join a wider, international cause with Tree Aid, who's inspiring mission is to build the Great Green Wall across Africa.
Back on home turf, Avon Needs Trees is reforesting land in the Bristol/Avon catchment area. Run your own fundraiser or donate to the cause through here.
Then there's the council's One Tree Per Child, which wants every child planting one tree as part of a primary school activity.
Since 2005, TreeBristol has planted thousands of trees to replace lost street trees. A sponsorship of £295 provides a tree to be planted and watered for two years to ensure it establishes.
Incredible#Edible Bristol – The Urban Food Trail is a series of gardens in Bristol that provide food for everyone to help themselves to when it is ready.