How can we help you communicate your cause?
We love working for charities and non-profits. As a full-service creative agency, we'll take your idea from concept to social cutdown, with a focus on driving your message to action. From charity DRTV to purpose-driven vision films and animations, we know how to tell your story with compassion and emotion to increase cause awareness, drive web visits and increase donations or support.
Get in touch

Samaritans
Sharing real-life contributor stories on mental health
As part of Samaritans' Christmas campaign Break The Silence, Skylark produced the photography and videography for the charity's contributor films, an emotive and raw account told by real-life callers and listeners. The campaign, unveiled in the run up to the Christmas period, aims to encourage people to open up instead of suffering alone.

City To Sea
Hero film highlighting fight to reduce plastic pollution in the sea
City To Sea's campaign against plastic pollution is well documented online and across social. Its Bristol based marketing team asked us to audit past and present video content, taking a closer look at everything from creative to advertising strategies and channel optimisation. This has resulted in increased engagement and organic views.

Blue Cross
DRTV campaign for animal welfare charity
Working with our partner marketing agency, Skylark created Blue Cross' TV ad to commemorate the charity's 125th year. As part of the 'To Give Or Get Help, We're Here For You' charity, the DRTV was based on multiple pet and owner interactions across a mondrian grid. The campaign saw a 24% increase in semi-prompted awareness and drove 1325% higher than forecast video view completion. The Drum research in April 2022 rated the ad as the people's favourite charity at the time.

Frank Water
Animated explainer to demonstrate charity's work with international communities
There are 663m people in the world without access to safe drinking water. More than 1 in 10 of these people live in India. This explainer, based on illustrations by Christiane Engel and voiced by Pinky Lilani, demonstrates Frank Water's work funding safe Water, Sanitation and Hygiene programmes for communities in need.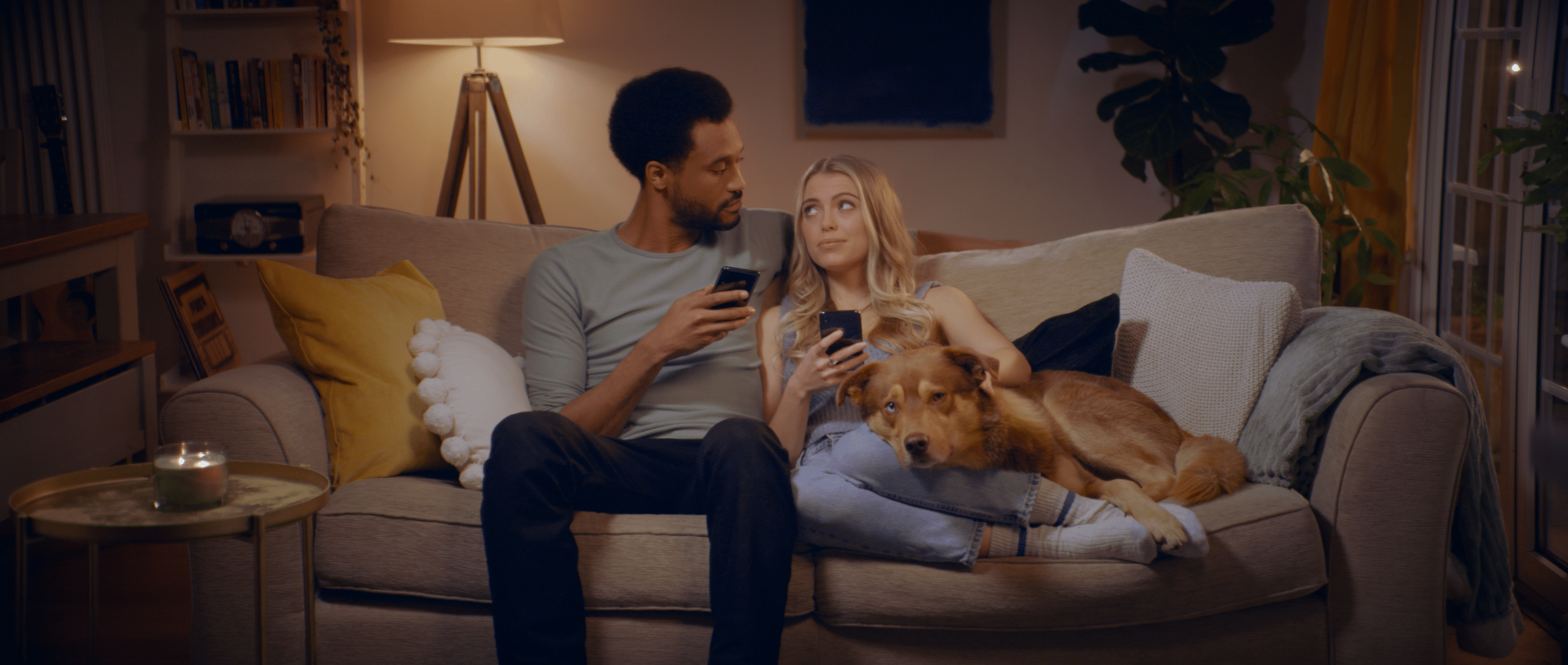 Join us for a free video marketing chat
Need support in getting your charity video off the ground? Book online for a 1-to-1.
Get in touch