Over the past year, Covid-19 has impacted global industries – accelerating digital transformation in many sectors, particularly in education.
Digital learning became the norm, as parents, students and teachers switched to alternative methods to get learning back on track. Over 2020, kids went on virtual field trips around museums. They also took PE lessons on YouTube. Online environments were built to support higher education learning. In a matter of months, a new, blended learning system quickly replaced traditional face to face classroom learning.
During the height of the pandemic, as a parent, I was introduced to the UK Government's Oak National Academy online learning platform. I watched endless BBC Bitesize videos, did Spellathons with Holly, create yearbooks using Book Creator and embraced my school's digital connectivity platform, Seesaw.
Like many parents and educators out there, when Lockdown 3 was announced, we were readily prepared for digital learning. Teachers agree – in fact, 86% think it is absolutely essential to use edtech for learning.
With over a billion learners affected by the pandemic, edtech focuses on student-centred learning, media enrichment and connectivity. So what videos trends in edtech should educators be aware of?
In this blog, the edtech trends to consider are:
Video-assisted learning
The gamification of learning
Accessible education online
Micro-learning
Immersive learning
Video-assisted learning
Video-assisted learning is the process of acquiring knowledge and skills with the use of audio-visual aids as instructional learning resources. It's effective, saves time and increases knowledge retention. Live video streaming and conference engages learners and video-assisted learning helps educators plan lessons ahead. ViewSonic, TeacherTube and BrainPop are popular sites used to provide video support for teachers to produce and host their own video content.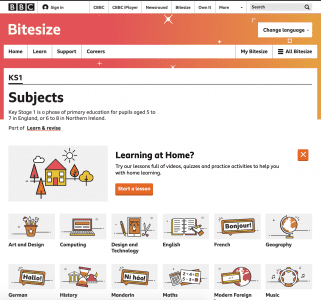 The gamification of learning
Digital learning without face to face interaction has its challenges. One of the rising video trends in edtech is the gamification of learning using interactive video. This boosts student engagement and enhances their learning experience. Our interactive video platform partner, Near-Life, uses gamification to offer a more memorable way of learning. Using real-time decisions through realistic, immersive role-play scenarios, learners are challenged throughout their learning. This gives them the opportunity to receive personalised feedback and data too.
Bear Grylls' You vs. Wild TV series on Netflix offers an interactive approach. Viewers make choices for survival scenarios using their remote controls.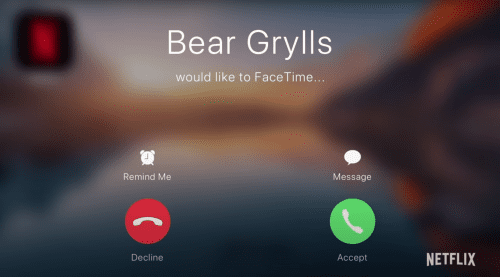 BBC Bitesize's educational videos involves interactive quizzes and games at the end of video sessions.
Accessible education online
Did you know that 19% of the working population has a disability? Students with physical impairments or learning disabilities can benefit from video technology. It can create training content in an easily accessible fashion – irrespective of their disabilities. In video, educators can provide:
Audio recordings or text to speech assistance
Video recordings of live sessions to restructure lessons making it easier to digest for those with behavioural or attention issues.
Micro-learning
Video-based learning is popular among younger generations. YouTube is now the most-preferred education medium for Gen Z. But TikTok is fast closing in as appetite for short videos continues to rise. Over the summer, hundreds of experts and institutions were commissioned by the platform to produce educational content. TV presenter Rachel Riley was brought on board to develop maths skills. The actor Sean Sagar shared tips on preparing for auditions. The #LearnOnTikTok campaign has since generated over a 7 billion views. In November, TikTok launched a 'Learn' tab so that viewers can discover how to and informative videos.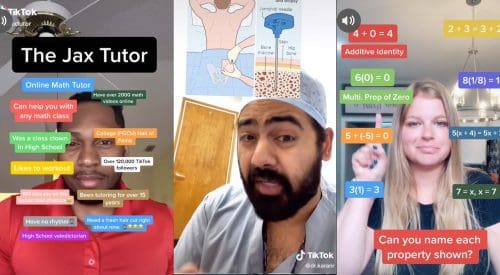 Above: TikTok educator influencers @dr.karanr, @thejaxtutor and @iteachalgebra.
Immersive learning
Immersive learning opens up an enormous level of learning potential as VR and AR technologies evolve. These educational experiences place learners at the heart of the narrative. This enables them to draw their own conclusions to gain confidence and knowledge. AR and VR technologies help simulate real-life situations or scenarios, effectively becoming a digital classroom setup.
Students can explore the world and go on expeditions using Google Earth and Google Expeditions. You can embark on a virtual tour of the solar system or experience the human anatomy in a mixed reality experience.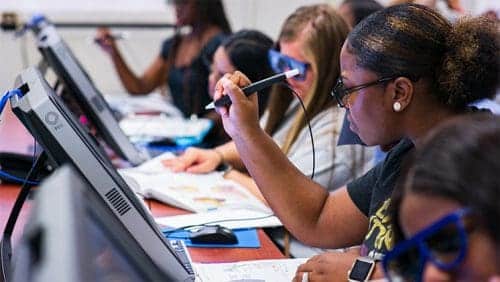 ZSpace's mixed reality experience combines elements of VR and AR to create life like experiences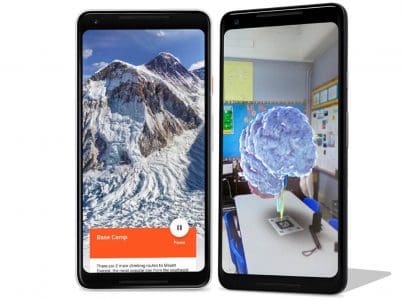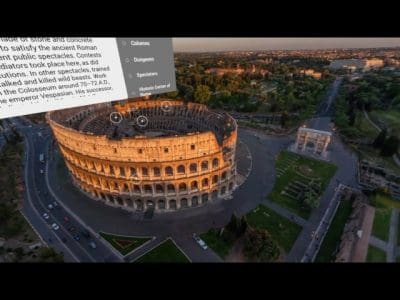 Google Expeditions trip in Rome
At Skylark, we're proud to partner with TechSpark's Trading Better Online initiative. As part of the scheme, we're supporting a YouTube educator influencer, helping them grow an audience of students and institutions using video. Need a video to promote your services? Get in touch: hello@skylarkmedia.co.uk
Download a FREE video brief template
Define requirements, resources and goals for your animation or live action video