As a UWE graduate in Media and Journalism, I was ready to start my career and gain work experience after my studies. There were internship opportunities with the UWE undergraduate internship scheme which I thought would be a great place to start. I researched roles in video production and media which is where I came across Skylark Media. Skylark has a policy to nurture creative and digital talent, hiring an UWE intake year on year. It seemed like a perfect opportunity that I did not want to miss out on.
Starting at Skylark was a great chance for me to work in the video production industry and develop my skills in a real work environment. I was excited to experience working on a shoot, using different software and meeting new people.
The first two weeks at Skylark was very exciting. I was getting to know the company and wanted to learn as much as possible. Intrigued by the warm welcome and friendly faces within the team, I was thrilled to join as a Digital Content Producer intern. The job role included different responsibilities: managing social media content, creating digital assets and setting up paid social campaigns.
The team was genuinely excited to have met me and have a new member join the team. On my first day, I attended the monthly face-to-face team meeting. Since the pandemic, Skylark pivoted toward hybrid working – with some working from home, and others working from their new offices at Future Leap on Gloucester Road. Although it was exciting to understand the different projects we were working on and the clients we worked with, it was also a little overwhelming!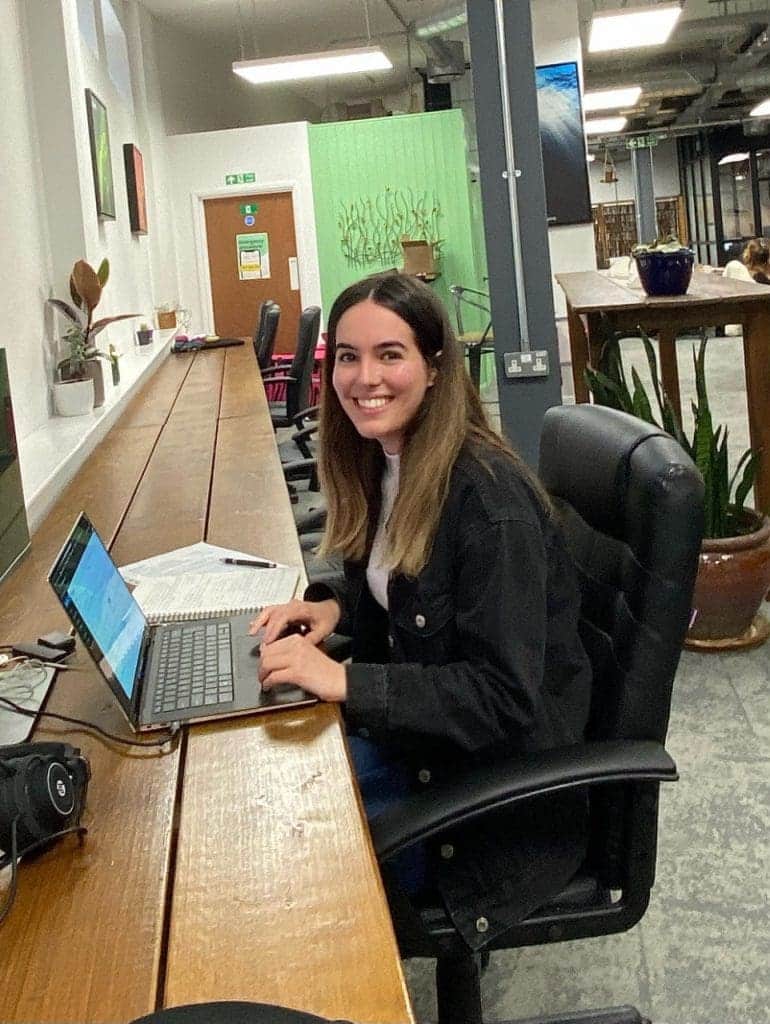 First day at Skylark
Skylark Media is an independent company run by a small group of employees and freelancers, with MD Jo running the business. As a new member I was able to do a bit of everything. In my first week I managed to learn the basics of Photoshop, creating content for our social channels. It's okay not to know everything when you start off, as the support is tailored to help you learn along the way.
There was a range of work to do such as Excel admin, training on WordPress and social media scheduling. I spent some time with Jo to learn about Skylark's company values. Once I had learned how to manage Skylark's social media, I was given the responsibility to regularly post and manage Instagram. It was rewarding to be able to share my ideas and create content for Instagram. I was then able to monitor metrics and evaluate engagement on the channel.
Nina, my line manager, and the team were extremely helpful, teaching me the different skillset I will need in the media and marketing industries. Within the first few days, all my nerves had gone as I had now written blog posts, looked into analytics, created a content calendar and much more. I also learned how to use Photoshop, Vimeo Pro and WordPress.
Overcoming hybrid working
There were challenges in hybrid working as the help required at times was not easy to reach. We used Teams to keep up-to-date with each other and for any assistance. To overcome the difficulties that come with hybrid working, we have regular group meetings and a monthly face-to-face session. We also see each other on location at shoots!
These first few weeks enabled me to understand my potential and gain confidence in myself. I did not know how to use the different software in the beginning, but with the help of the team and experimenting, I realised that everything can be achievable.
Second week in…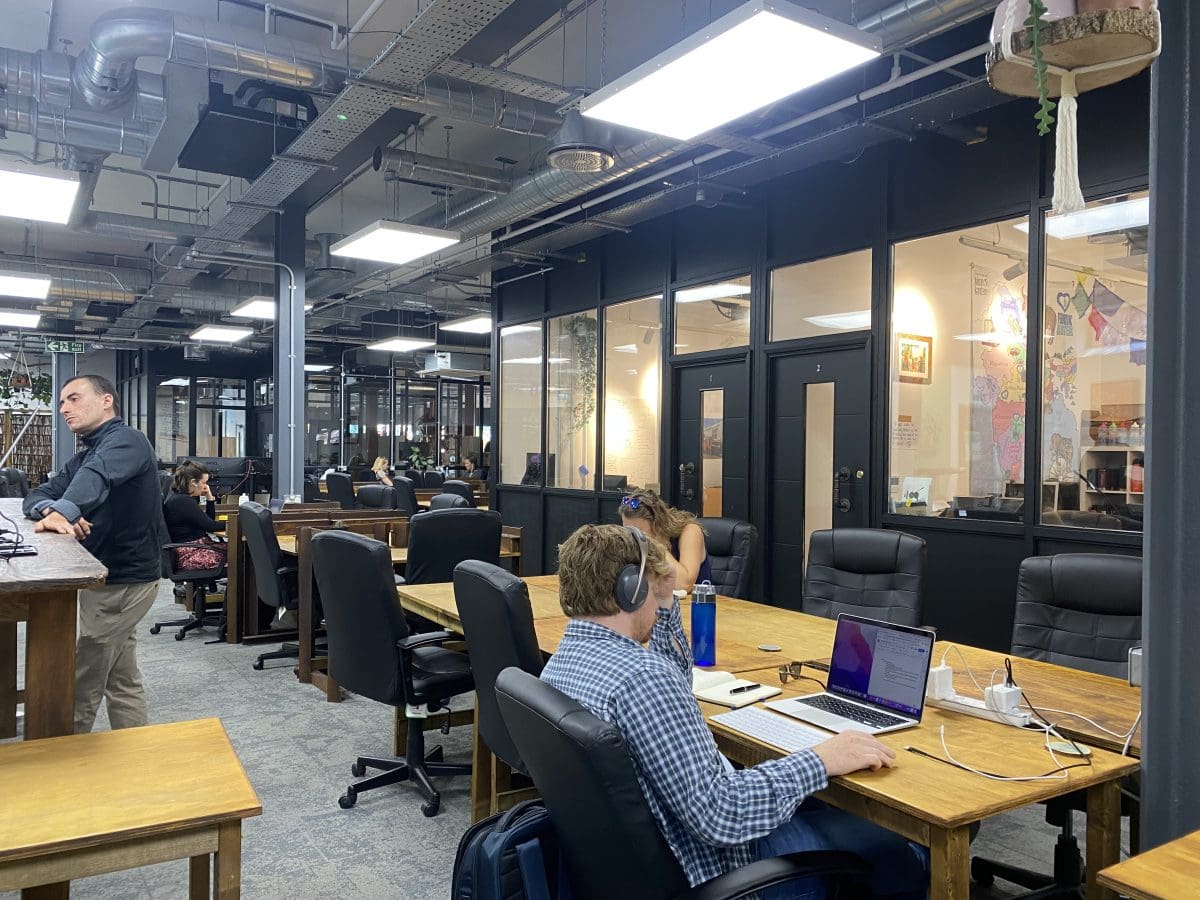 Working in a sustainable workplace has been a great office experience for me, with lovely colleagues and other sustainable, like-minded companies around us. There are fun activities and events arranged regularly by the Future Leap team such as summer celebrations and wellness Wednesdays.
On my second week, I joined the team on location as a runner. This was my first opportunity to meet a client while working with the team: helping with set-up, going for coffee runs, interacting with the client and engaging with contributors. I really enjoyed the hands-on training and learning how to work with clients. Within my second week as a intern, I was able to create my first reel (see it here). Saul, my colleague in the office who is also a UWE alumni, was helpful for advice and suggestions.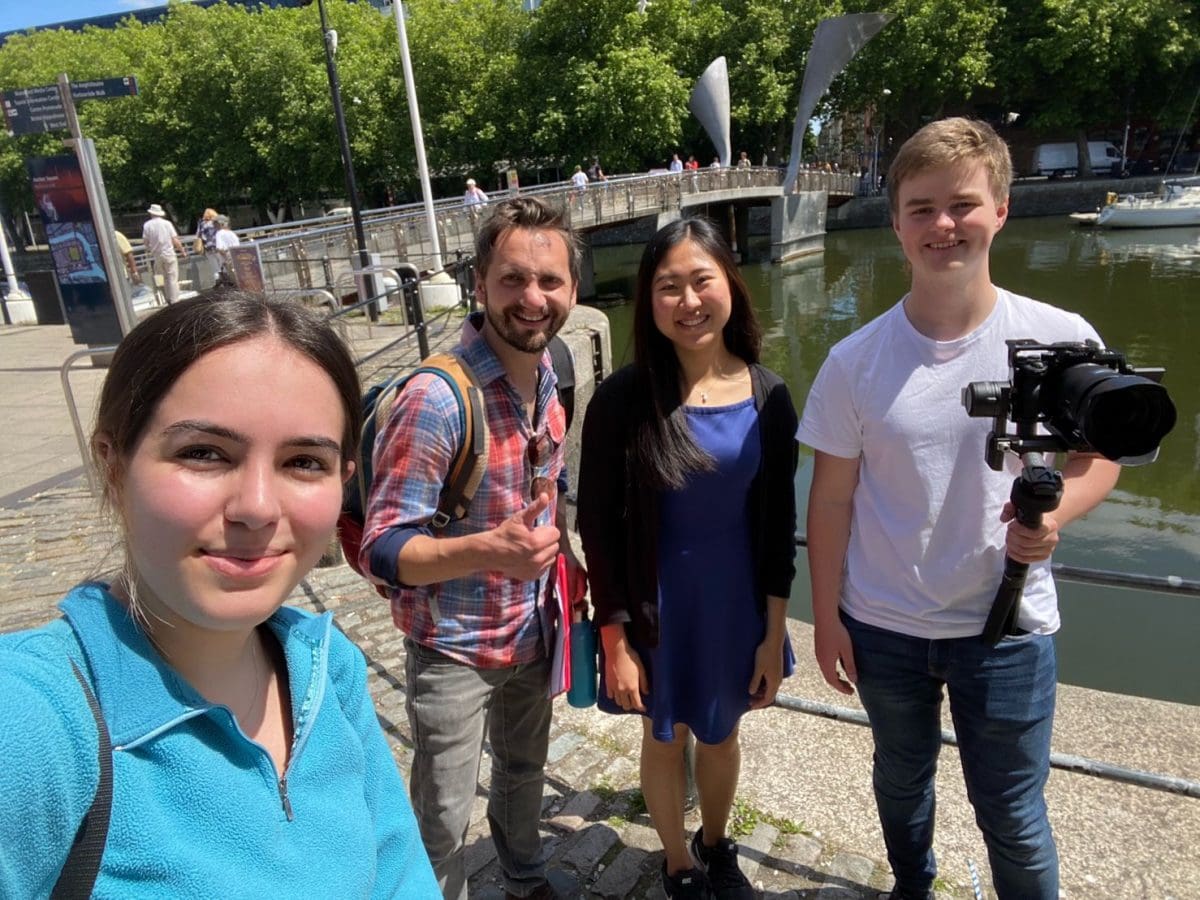 Some key tips I would give to secure a internship:
Research into the company before your interview
Put the extra effort in (I created a PowerPoint for the interview brief about "How to help improve your social media")
Layout and information on your CV is important
Stand out of the crowd, go the extra step
There is still a lot I would like to learn in my internship, such as using After Effects, operating a camera and finding my way around Google Analytics. Fortunately we have great team members who support and encourage me throughout the way. I am looking forward to the team 'Stand Up For Safe Water' paddle boarding challenge next week at Bristol Harbourside. I'm also looking forward to the next shoot. It feels rewarding to have completed so much in my first two weeks at Skylark. I can't wait to learn more!