With this increasing power to connect with your audience, the need for creativity is also in high demand. Video has been a growing aspect of this field for years and harnessing video marketing is more important than ever before. Online videos have an audience reach of 92% among internet users worldwide. In animation, we saw a surge in demand during the coronavirus lock down. Safety measures halted live action film, but the animation and special effects industry remained at full capacity.
Today, animation continues to be a top choice for brands – and for good reason too. Animation can reflect your brand easily and it can cost less than live action too. Animation is a great way to get information across in an entertaining, engaging and concise way. That's why animated explainers are effective in explaining a product or service quickly. As consumer viewing habits evolve, so do the animation trends utilized to engage with them.
Here are our top animation trends so far this year: 
Limited colour palette
2D and 3D combo
Kinetic typography
Vertical animations
Grain effect and texture
3D abstract morphing
Limited colour palette  
You can say a lot with a few simple words and the same goes for colour. With a simple colour palette and a few colours, your animation can focus on clear and concise storytelling, while adopting your brand colours. In this Karshare example, 2D vector animation is used to tell the story of the brand using a limited colour palette. Colour is one of the most recognisable elements of a visual brand – and the impact of the green/blue hues is easy to recognise and recall, which helps build Karshare's brand identity. Blue is associated with feelings of trust, inspiration and calm, whereas green represents all things sustainability, nature, outdoors and health – a key component to Karshare's values.
2D and 3D combo
Combining 2D and 3D animation can be quite difficult to achieve, but it's not impossible!. While it's a technique commonly seen in big budget Pixar movies, 2D and 3D animation combined together is increasingly being used in business too. Merging 2D and 3D can also be less expensive as you can use a minimal amount of 3D characters to keep the cost low as well as still having the 3D experience. In this example below from Advntr studio called humbled , the 2D animation features 3D close ups.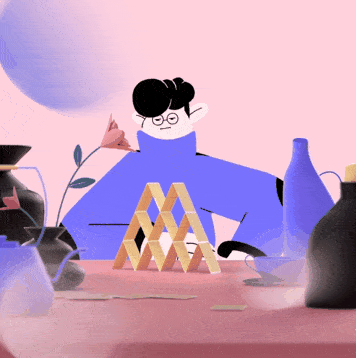 Kinetic typography
People are usually scared to experiment with fonts and typefaces as it could reduce the readability. However, in 2022 this has had surprising results. Breaking the rules and encouraging twisting, movement and stretching has never been so fun. Playful kinetic typography trends are continuing to evolve for those working in animation, drawing customers in. This Kinetic typography animation is by Efi Kabak and we love it!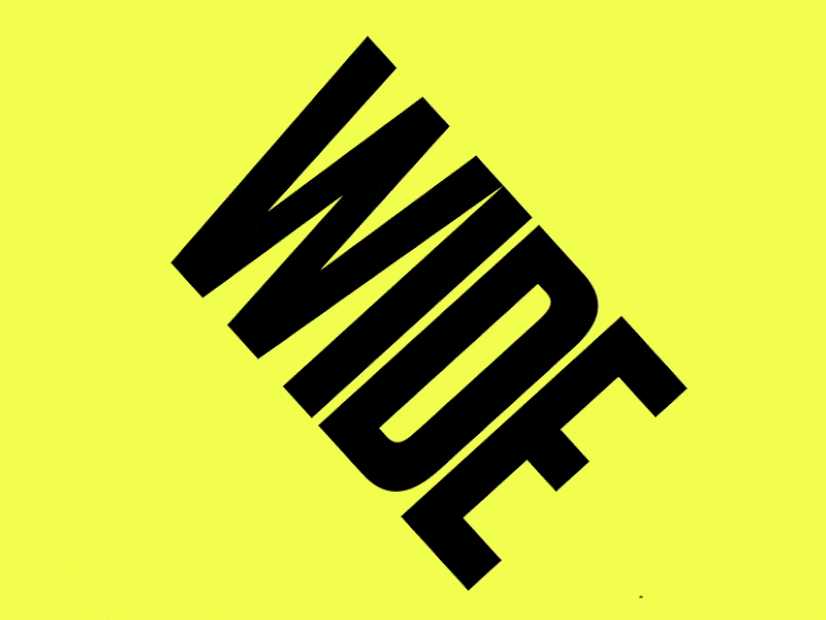 Loreal kinetic typography by Skylark:
Vertical animations  
Vertical animation is on the rise.Research shows that about 90% of consumers use their mobile devices to watch video content. Without having to flip their mobile phones, they are easily able to scroll through subsequently easing the process. With vertical formats, businesses can easily upload the same video onto their social media. In these TikTok examples from TootyMcnooty, the animation is vertical-first, where it is centered around the framing, and not cropped to vertical.
Grain effects and texture  
Grain is a tool which is used to add an authentic look to an image/illustration. It creates texture which makes the visuals look rough and natural. In addition, this style of animation helps videos stand out in comparison to different forms to give the appearance of nostalgia. Part of the appeal is that grain effects and texture gives off a vintage vibe that feels timeless.
 Another example from: Un diable dans la poche – Animated short film
3D abstract morphing 
Seamless 3D morphing animations has been growing in demand. Morph animation is an effect which sees one shape or object transform into another in a seamless transition. Merging 3D, abstract objects and morphing techniques can result in a captivating visual experience, like this great one by Jrealistic below. These videos require great timing and extensive planning due to the lack of physical cuts in your edit. If done well, these graphics can keep your audience captivated for a longer duration than traditionally cut animations.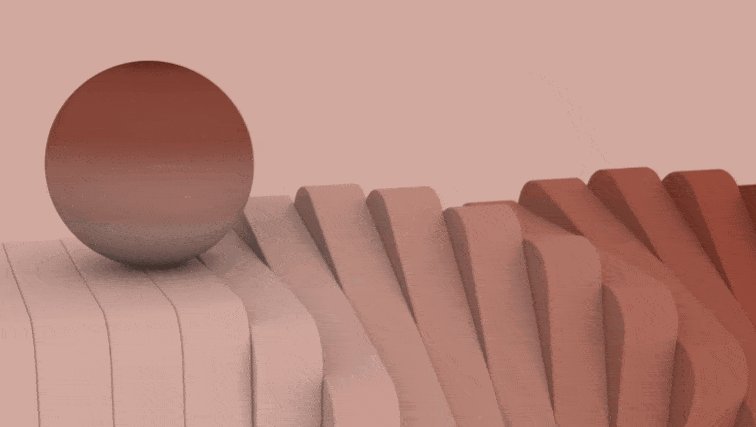 With improvements in quality and design, it's clear that the demand for animation will continue to grow. Want to learn more about the best animation style for your video brief? Get in touch with us for a free video marketing consultation.
Here is our video about 'How we make a animation':