Instagram has over 1.4 billion active monthly users and is one of the top leading social media platforms in the world. This offers a great opportunity for brands and businesses for marketing and helping you grow especially through video. It's an excellent way to find customers where they're already spending time, as 1 in 2 people have used Instagram to discover new brands. Instagram is a great platform for both B2B and B2C marketing. If you aren't sure why Instagram is good for your brand take a look at this blog for all the reasons your brand should be on Instagram. 
Why B2B businesses shouldn't ignore Instagram
Some B2B businesses still think Instagram is not worth the investment, preferring to communicate through LinkedIn. But by understanding which platforms are effective for differing messages and audiences, Instagram can prove effective – as long as you're posting the right kind of content your audience expect to see on the platform. 200 million users worldwide visit at least on business on Instagram everyday and this is a great opportunity to use this platform as a window into your company. You can use the platform to attract new talent and recruitment when up scaling your business.
Company values and culture can also be shared on Instagram to build and strengthen your brand identity. Some of the top B2B brands, such as such as MailChimp, Hootsuite and HubSpot use Instagram to promote their company values, as well as their services. In a recent study, Gen Z and millennials view a good work/life balance, learning and development opportunities and a positive workplace culture as top priorities. These can be communicated in an Instagram account to convey company culture.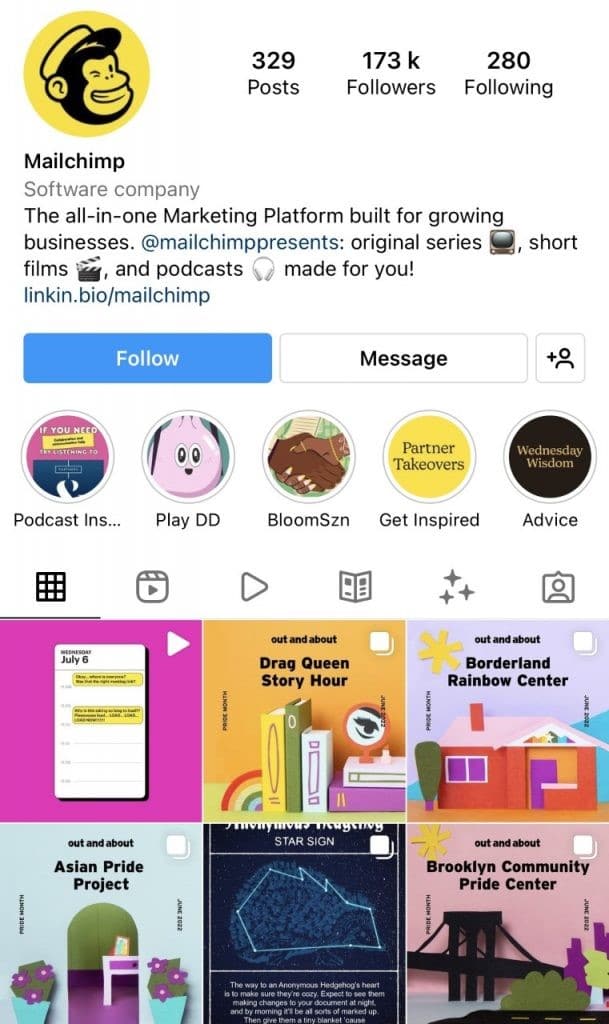 Instagram stats to inform your strategy
You can track everything through insights  
Instagram insight is a great feature to be able to track specific information about your followers and how your content is performing. You can track the demographics of your followers through their location, age and gender. This tool also allows you to see the accounts you have reached including followers and non-followers enabling you to understand which posts have done the best. A great way to be able to see where you can improve on and what it is that users are most interested in. This enables you to tailor your content according to your business and followers. You can also use Facebook Pixel to track the flow of users from Instagram to your website.
A perfect place to engage with your community  
This is one of the most beneficial and important factors of using Instagram, you can engage with the people you work with and future customers. Almost all creative brands use Instagram, unlike LinkedIn – there's less pressure to create overly salesy content. – you can have fun and not be too serious. However, you will be able to find new connections that share the same vision with your brand and help promote each other through re-posting, tagging and sharing.  
It's a great place to keep your eye on your competitors  
If you're a marketing company or small business, Instagram is a great place to keep an eye on competitors and get inspiration from peers that you aspire to. For example, you can look at the work other similar companies like you create and find creative ways to help your brand stand out. If you are going to work with a client or even if someone is going to buy from you, they will look at your social media so make it stand out.  
Visual content is essential for your marketing strategy 
Almost all businesses must have visually appealing content to attract customers and represent the brand identity. Instagram is the best place for this, not only can you promote your item, but you can also show potential customers the strength of your brand identity. Sometimes Instagram may not be the best place to get new customers, but it is essential to create a creative and innovative marketing strategy. 
What can B2B businesses do with video
The options are endless when it comes to video concepts for B2B brands on Instagram. We have put together a list of what would be the most beneficial. If you want to find out more about marketing and how to make your socials stand out, get in contact with us for a free video marketing strategy consultation.
Showcase your product
Create reels for a higher reach
Share your companies' successes with short videos
Give your users a behind-the-scenes into your office life
Share your work with your clients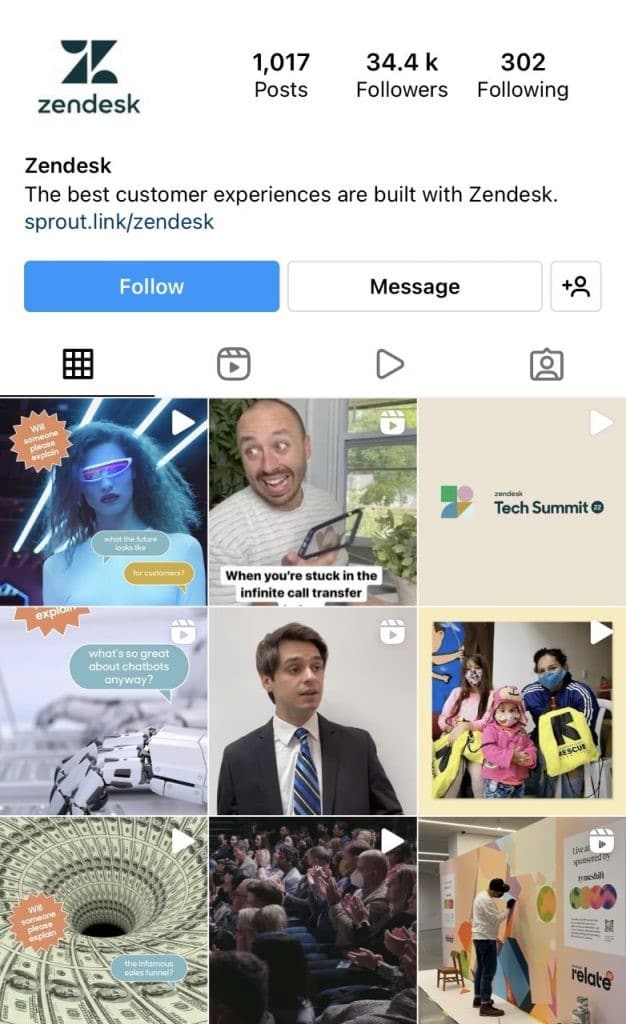 Some tips to get more engagement for your B2B brand on Instagram:
Create a business profile as it offers access to premium features including insight.
Share the positives about your brand. Are you environmentally friendly, who do you work with, etc.
Interact with your audience. Like, comment, share relevant posts on your story. 
Post regularly with photos, videos and stories.
Create reels, this is one of the quickest ways to reach more people. 
A story visual identity will help you strengthen your brand message and increase brand recognition. 
To sum up, Instagram is the way to go to increase your engagement with different brands and potential clients. Above all, with great visual content you will be able to represent your brand identity on a creative and innovative social platform. Instagram will also be a great platform when you want to scale up your business.