Curious about adding video content to your website? Lots of businesses publish videos to their social media channels but there are lot of reason why they should be on your home page:
97% of marketers say that a video has helped them increase a buyers knowledge of their product or service
76% say it helped increase sales
It increases conversions (one report by EyeView Digital pointed to increases between 15–86%)
Video can decrease your website's bounce rate by up to 20%.
As long as you've properly optimised your video, search engines like Google will almost always favour it beyond text content, meaning that your site will rank higher.
Why should you add video to your website?
Think of your customers. They are probably time poor and have arrived on your site in order to assess you against your competitors.
If you could get in front of them, build a relationship and explain what you offer that would be ideal. But failing that a video is your next best option. It delivers a succinct overview to your business and if it's done well it will engage with your customers on an emotional level, finishing with a subtle call to action.
What should your video say?
Your video should quickly answer the question: 'What does your business actually do?' so that viewers can easily understand what you're all about from the start. And for added engagement, hook your audience in by speaking to them in terms that resonate with them, maybe highlighting their current pain points and how you can help.
Have a look at our video banner, where we back up our vision and mission with combined words and imagery:

Carefully crafted words and some stand out visuals are necessary to get people clicking and for your SEO. But they should be used sparingly: too many words can drive people away. And can words deliver EXACTLY what you're offering and the experience your customer will have with the company in under 60 seconds? Probably not – but video can. On top of that because it works for with both picture and sound, visitors retain far more information when they watch a video rather than read the information.
What should your homepage video look like?
This is your opportunity to get your brand identity burnt into the minds of your audience – so make your video memorable. Incorporate key elements of your branding so that there's a consistent thread woven through your website and social media channels. Talk to your best customers about the style of video that resonates with them and adopt this style for your brand video.
What kind of videos should you add to your website?
If you are selling B2B then there are number of video styles you can deploy depending on the stage your audience is at in their decision process.
Hero Videos
At the top of the marketing funnel is the hero video – a high-level introduction to your company. Think of it as a TV advert – if you had a slot on TV, how would you tell your story? Would it be a presentation by the CEO? Or sweeping drone footage of your location? Or an animation of your product in action? Your hero video should certainly be high up on your home page, maybe as your video banner.
Hub Videos
This comes at the consideration stage – what is it that you offer? Hub videos are demonstrations of your product, explainer videos, pre-recorded demos or testimonials from your existing customers describing how they use your product. These could be on homepage or on secondary pages such as 'products' or 'about us'.
Help Videos
These are mostly for your existing customers and are how to / educational videos, cultural content or 'meet the team' videos. I would suggest that this type of video would be hosted on your YouTube channel and linked to from the website.
Social Videos
All of your videos should have versions for social that link back to your website.
For B2C, we suggest that you still need videos in the styles mentioned above. The difference is that there will be a much broader requirement for social campaigns. These should be created from your website video content with branded shorts, stills campaigns or gifs targeted at your audience with strong calls to action back to your website.
Does video make a website slower to load?
Yes it can, it's down to where the video is hosted. You can either host it yourself or embed the link from another hosting platform like YouTube, Vimeo or Wistia. Hosting a video on your own server can slow down the load time for your site. It also makes it less accessible as some companies will block video content from unknown sources.
So we recommend you embed your videos. Services like YouTube have the added bonus that they will ensure that the video is well-optimized for online viewing with the option to downgrade the video quality on the user's side so you can adjust for their internet speed.
Hosting on YouTube also means that your video can be shared and found if you make the most of its status as internet's second largest search engine. Make sure you optimise the video title and description with all your key search terms to benefit your overall search engine optimization. And change the embed code so that suggestions to watch your competitors' videos don't pop up at the end.
How long should a website homepage video be?
Every year it seems that the length of a promotional or hero video gets shorter. My advice is that if this is a sales tool on your homepage, then keep it short, around 60".
If you have a 'Hub' video on your homepage that contains information that your customers need to know, it can be longer. Your customer will be prepared to engage for around 3 minutes for a good product demonstration, customer review or educational video.
What is the best way to display videos on a website?
Your video should be front and centre. If you're going to put a beautiful video on the homepage, make sure it's embedded into the design of your page above the fold. You have a number of display styles:
The video banner
Replace your website banner still with an autoplay video that's 1024 x 768. Our recommendations are to make sure the video isn't too busy and has no talking heads. Make it without text so that you can add overlays of text through your website platform that will be responsive to screen size. Ultraleap uses a sound-off visual montage for its video banner – the first thing viewers see when they land on the page.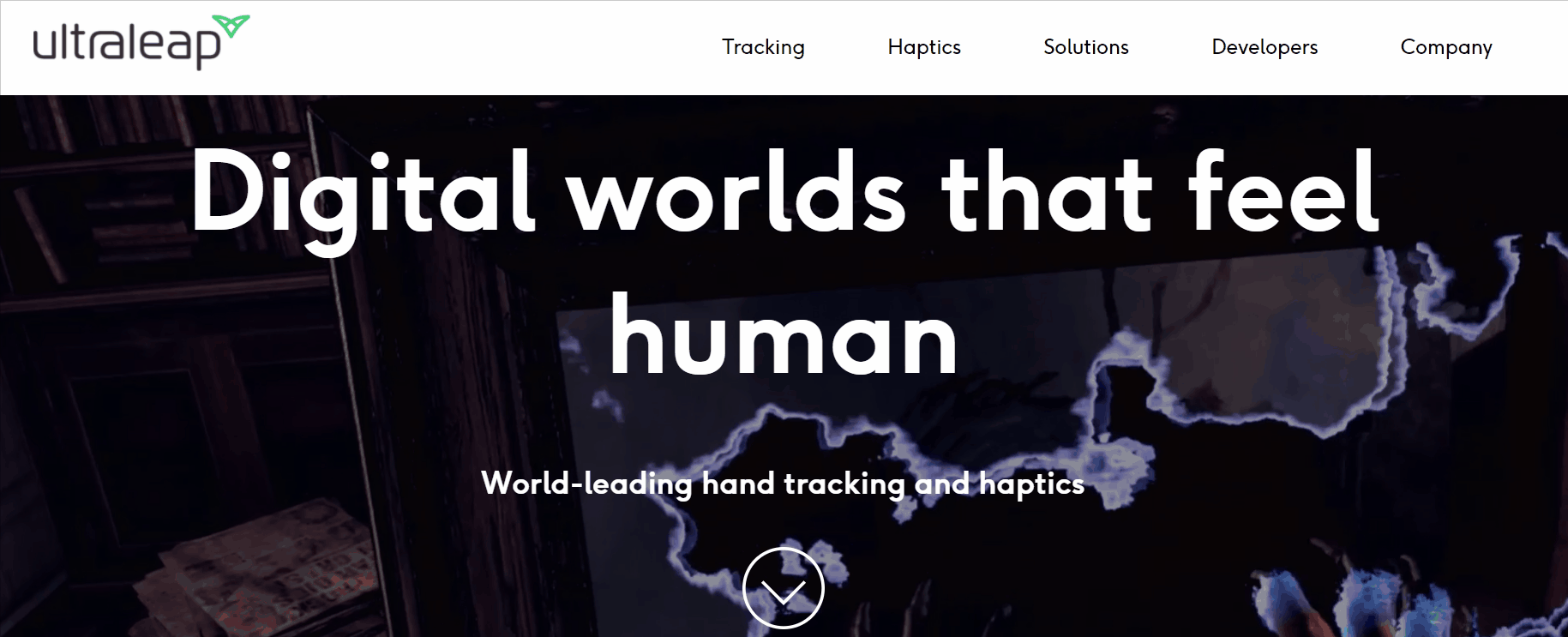 Thumbnail embedded into the page
With this option you can get the video to play as a small thumbnail within the page. This is where the debate about autoplay comes in. We recommend against it as it can be distracting. If you're OK with that then make it a silent autoplay so your users have to click to hear the audio rather than racing for the volume button. Food delivery app Gorilla uses an embedded video as a hero video on its website.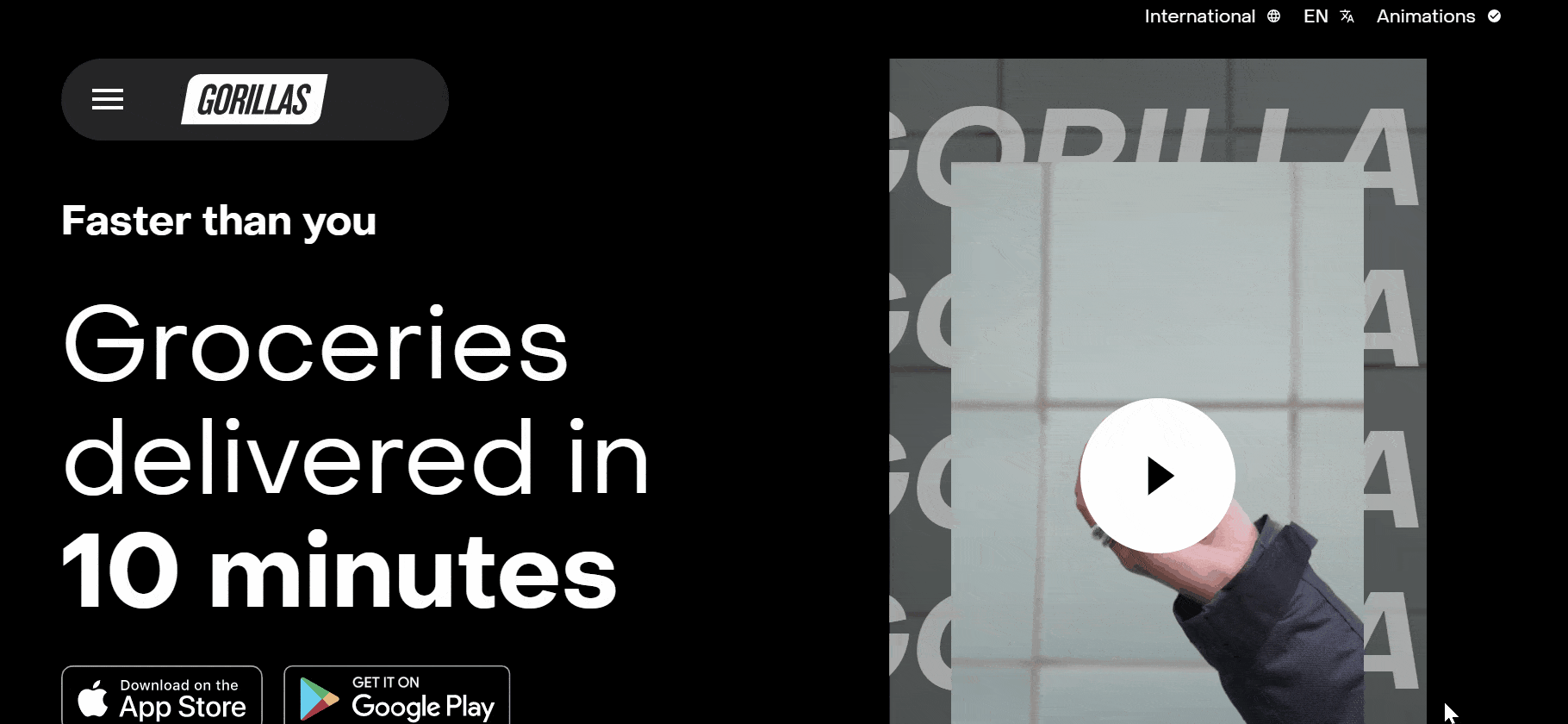 Lightbox popup window
This is the style we have adopted for the Skylark Media website as it makes for the best viewing experience. You use a still from the video as a thumbnail on the site. When this is clicked a 'lightbox' pops up that fills the screen and dims the background.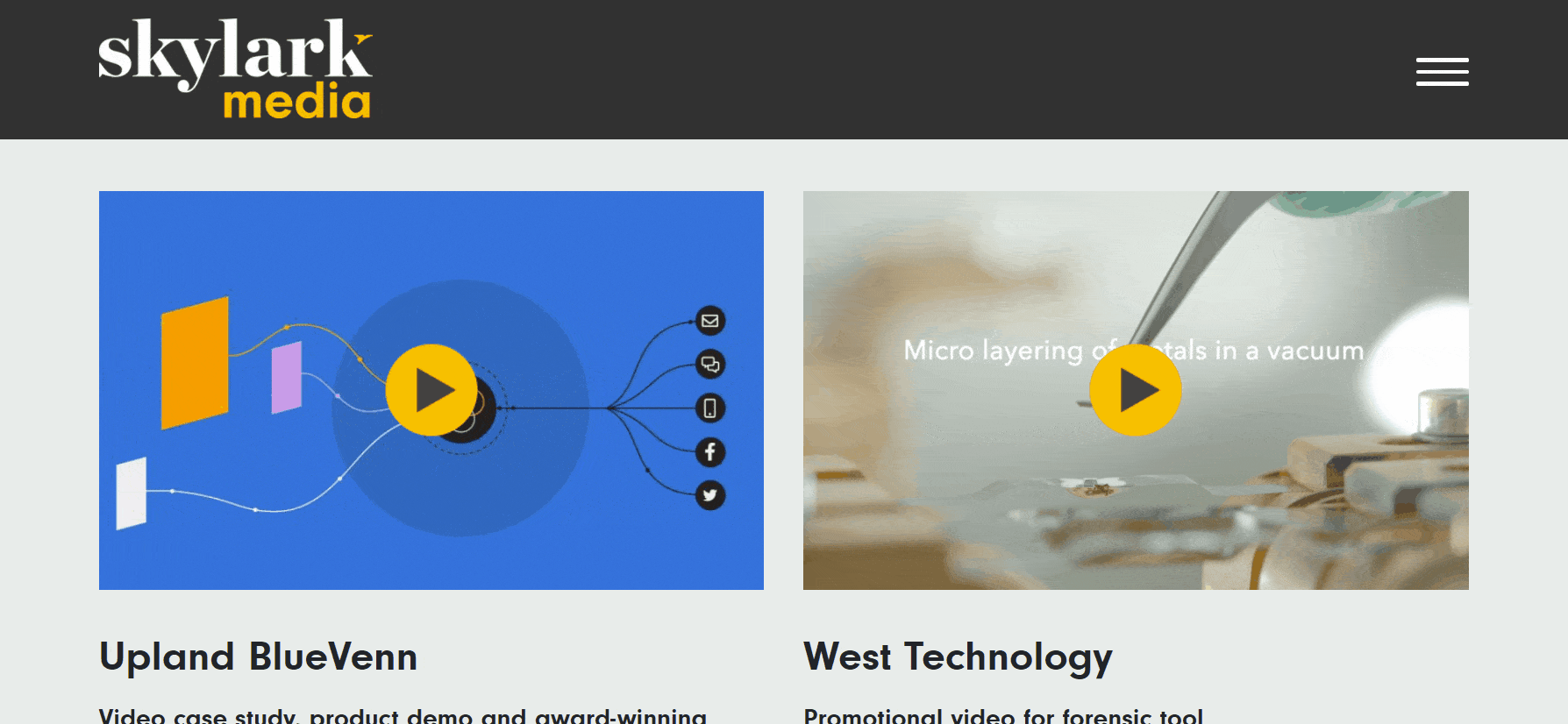 How can you measure the effect of video on your website?
Because a landing page lacks the native tracking you find on YouTube or a social media site, it can be difficult to know just how well your video is performing.
In these instances, it pays to turn to Google Tag Manager to track your video and look at accurate analytics. These tags are simple bits of HTML code that send information from your site to a third party like Google Analytics which will determine how often your visitors play a video on your landing page. All you need to do is set everything up, install some code, and set up the tag you want to use.
But first you need to:
Know what you're measuring
Figure out what you want to achieve with your homepage video, and then make that goal specific. For example, with a homepage video, one simple measure of success could be engagement. You want to ensure that your audience finds your video useful, or at the very least interesting, and a high engagement rate suggests just that. You can use what you learned from this video to create even more engaging videos for the rest of your site, so keep applying those learnings.
Remember, your homepage video is just one key component of your overall video strategy, so don't expect that it will take your viewer from the top of the funnel all the way down to the bottom. Keep your expectations in check and set yourself up for success!
Creating a positive user experience
Video content remains extremely popular, and a video will automatically raise your brand above the competition in the eyes of your customers.
First impressions are crucial and a video makes an instant, memorable impact.
The beauty of video is that, as content goes, it can be the most imaginative, versatile and effective tool no matter what service you are offering your clients.
If you're interested in finding out more about the potential that video can bring to your website, then get in touch.