Buglife's B-Lines campaign
Raising awareness of insect pathways to increase biodiversity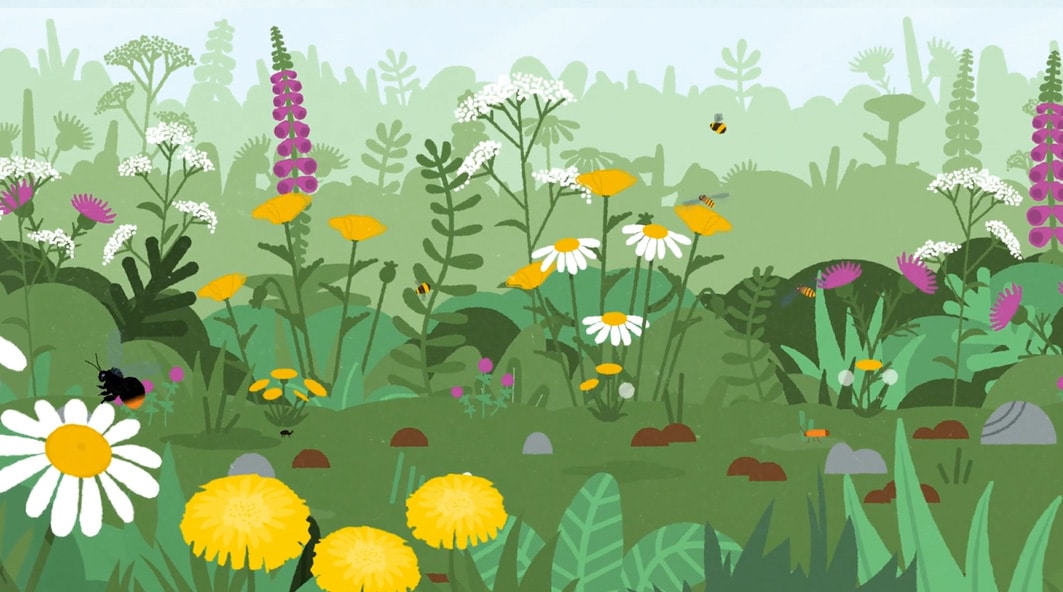 Conservation charity Buglife came to Skylark to help create a series of animations to promote its B-Lines initiative. The aim was to inform, inspire and empower the general public to take action for pollinators and wildlife.
Our animated explainer describes the problems faced by pollinating insects and how Buglife's B-Lines is working with others to restore wildflower-rich areas of our countryside. Skylark's animation features hand-drawn illustrations in a style sympathetic to Buglife's brand assets. 2D vector graphics ensured a simplistic yet contemporary style that works well for a Facebook and YouTube audience.
The campaign includes a 20″ cutdown version, stills-based ad, video banner and audience-based social iterations for landowners, schools and the public. The animation was shared by ambassador TV presenter Steve Backshall.
After posting the video on the Milkywire crowdfunding platform, Buglife was awarded $500K investment to fund the planting of wild flower corridors for pollinators. We couldn't be more proud.
$400000
funding secured from Klarna's Give One initiative
150+
new projects logged in B-Lines map
'Skylark Media made a superb animation to promote the Buglife B-Lines initiative. They were really collaborative and it is the best project explainer we have.' Paul Hetherington, Director of Fundraising and Communications, Buglife
The Buglife animation generated over 30,000 organic views and more than 1000 shares. Over 150 new pollinator projects were logged onto the B-Lines map, a direct call to action which will link wildlife areas together.
The conservation charity was also selected by Klarna's Give One initiative to receive $400,000 in funding to support the project, after the animation was uploaded to the Milkywire app.