MyFamilyVets
Inspiring animal lovers to take up affordable pet insurance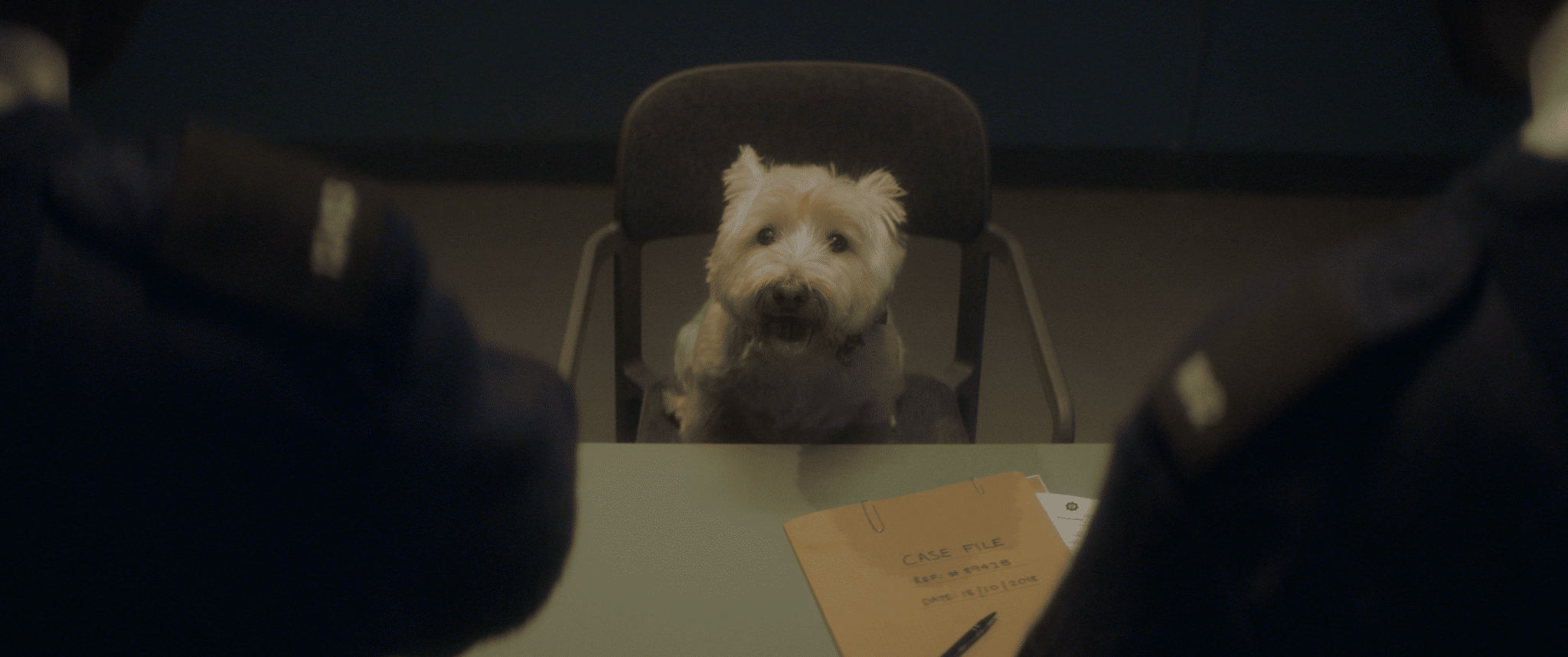 After working with Independent Vetcare across Europe for a series of internal communications videos, they asked up to create a TV and digital advert to promote their 'MyFamilyVets' vaccine courses to a B2C audience.
With scripts devised by the MyFamilyVets team, Skylark was tasked to develop the concept for a premium quality advert, fit for addressable TV with multiple iterations for digital.
When it comes to drama, MyFamilyVets were in safe hands with Skylark Media. Once we'd got the scripts signed off with Clearcast we knew we were clear to start casting, source props and then to build the set for the police interrogation room in the Aardman Animation's studio downstairs from our offices. You should never work with animals but we can't help ourselves; we actually filmed the punchline with a dog, a cat and a rabbit to personalise the advert for different audiences!
If you watch the testimonial on this page, you'll see how IVC had put this project on the back burner due to the prices quoted by a London agency. We were able to offer a 'Bristol' rate so that IVC could make the ads they wanted, to promote their new vaccine courses for pets.
+1M
Facebook And Instagram Impressions
+70%
Watched 100% Of Video
+184K
YouTube Impressions
The 'MyFamilyVets' campaign was a huge success. The company has achieved their desired ROI of take up of the vaccination courses through increased awareness and engagement with the campaign as YouTube pre-roll, Facebook and Instagram ads.
Everything has run to clockwork and within budget. The Skylark team is great to work with and it's been a very, very enjoyable experience. Why would you go to London when you've got Skylark on your doorstep in Bristol making this kind of quality product? It's not something we'd consider in the future, going to London, there's no point.

Graham Avent, Director of Marketing, Independent Vetcare
The campaign generated close to a million views on Facebook and Instagram, with 700,000 of them watching the entire duration of the ad. It also achieved 184,000 views on YouTube pre-roll.